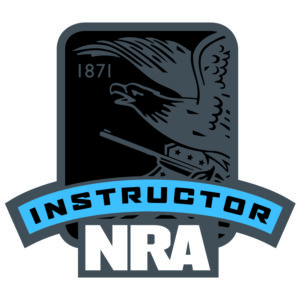 Welcome to Central Illinois Conceal Carry 
We are your best source to obtain your Illinois Conceal Carry License.
At Central Illinois Conceal Carry, we offer highly-informative threat management solutions for the responsibly armed citizen. Our firearm safety classes are in a casual classroom environment. Central Illinois Conceal Carry also utilizes our own onsite, comfortable, indoor pistol shooting range. Our Instructors enjoy making the process of getting your Illinois Conceal Carry permit, fun, easy, and affordable. Central Illinois Conceal Carry was founded in 2013 and we have been teaching classes since the introduction of Conceal Carry in Illinois. Since 2013, we have trained thousands of Central Illinois residents in conceal carry and safe usage of firearms.
Central Illinois Conceal Carry was created with the intent of educating our students in the principles of firearm safety, defensive firearm skills, and threat management solutions. We believe that every law abiding citizen should have the proper education and training to safely protect themselves and their loved ones effectively. We offer classes that are professionally prepared and expertly taught. Our conceal carry training covers subject matter that goes well beyond the State requirements because we insist that our students be prepared should they ever need to defend themselves.
Our curriculum is taught by the most advanced and qualified team of Instructors in Central Illinois. Our curriculum is designed to enable a person to protect themselves and their loved ones in the most effective manner possible should they ever face a crisis situation.
Our conceal carry course will consist of the 8 hour Pistol Safety and an additional 8 hours of Illinois Conceal Carry material to cover the following:
Conceal Carry Act
Interaction with Law Enforcement
Prohibited Areas
Justifiable Use of Force
Unlawful Use of Weapons
Dry fire/Live fire Practice Drills
Shooting Qualification – onsite indoor range
Casual Classroom Environment
---
Click on our CCW Info page for all the details surrounding CICC Classes and CCW information.
---
We offer 3 hour renewal classes on a regular basis. Check the class schedule for a date that is convenient for you to renew your CCW permit.
---
We encourage each and every one of our students to
join the NRA
. You will receive a significant discount on your NRA membership if you use the link on our website to
join the NRA
.
---
We have an onsite indoor range that allows for year round training. Our classes are not affected or canceled by inclement weather due to our indoor range facility. Since we utilize a private range, there are no range fees for any of our classes.
---
Our class also qualifies you to obtain your 
Florida CCW Permit
 With your Illinois and Florida conceal carry Permits you will be able to legally carry your firearm in 35 States. We will provide you a Florida application upon successful completion of our class, at no additional cost.
---
Central Illinois Conceal Carry Instructors are: Illinois State Police Conceal Carry Instructors, NRA Certified Instructors, NRA Chief Range Safety Officers, Glock Operators, Glock Armorers, Glock Shooting Sports Foundation Life Members, Affiliate Instructors for Next Level Training, Homeland Security FEMA Certified Active Shooter, Certified Stop the Bleed, Illinois Hunter Safety Educators, and NRA & ISRA Life Members.
______________________________________________________________________________
______________________________________________________________________________
All of the content on this site is copyrighted and may not be used without permission
Copyright 2013 Central Illinois Conceal Carry